Per's Blog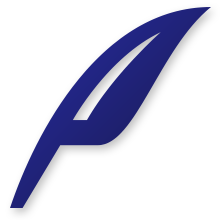 Welcome.
In October 2013, I updated perchristensson.com for the first time in nearly ten years.
My previous website was a personal portfolio that I designed as a promotional tool. I was pursuing acting, modeling, and music all at the same time. I had great plans for my life and was determined to achieve my goals.
As Proverbs 19:21 says, "Many are the plans in a man's heart, but it is the Lord's purpose that prevails."
The plans I had made for my life were thwarted in multiple ways. I was unable to fulfill any of my personal ambitions. Over the next few years, I learned that my plans were not as important as God's plans for me. It was a painful but important lesson I needed to learn.
Today, I am wiser than I was ten years ago because I understand how much I don't know. I have been humbled and am blessed because of it. I have seen the Lord's strength shine through my weakness and have no reason to boast.
I have removed a lot of the content from my website since I am no longer interested in self-promotion. The songs are still available and I have left a link to one of my websites, but everything else is gone. My story is not about what I have done, but what the Lord has done through me.
Thank you for visiting.